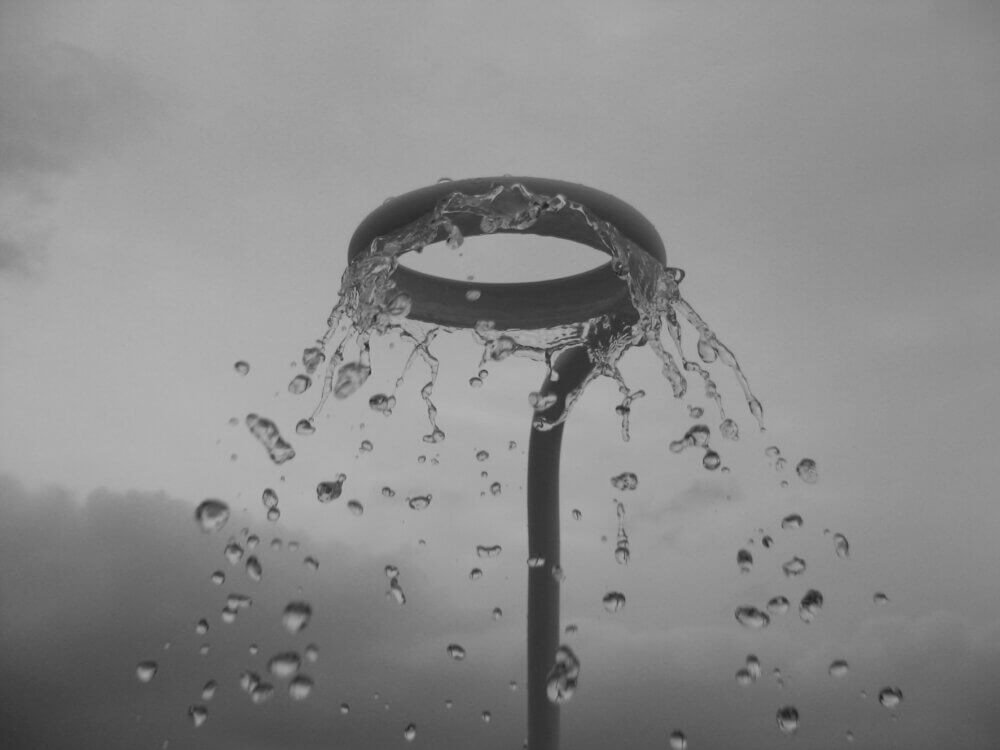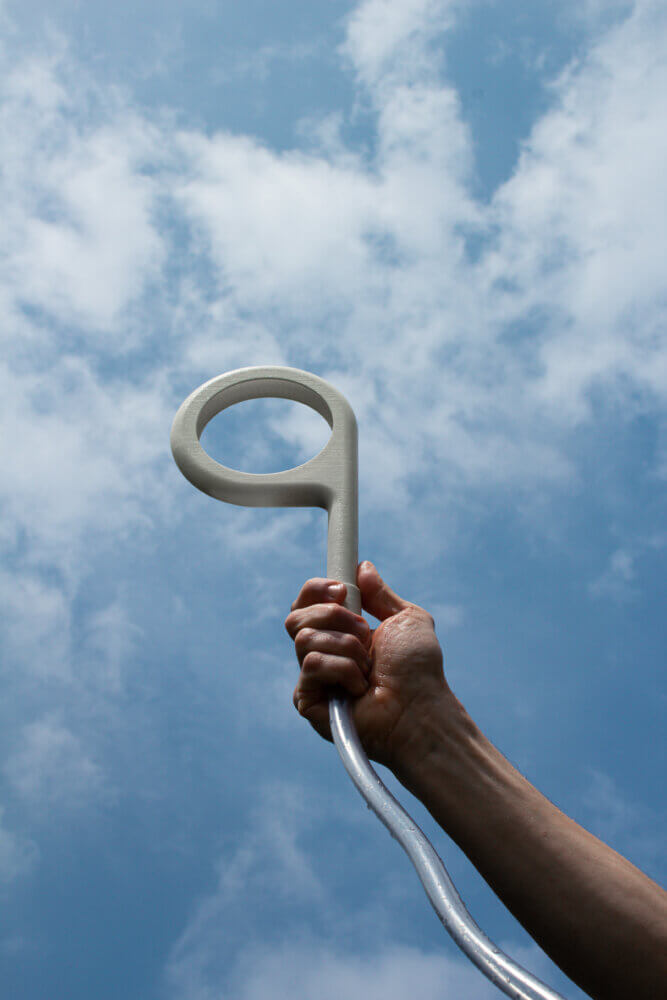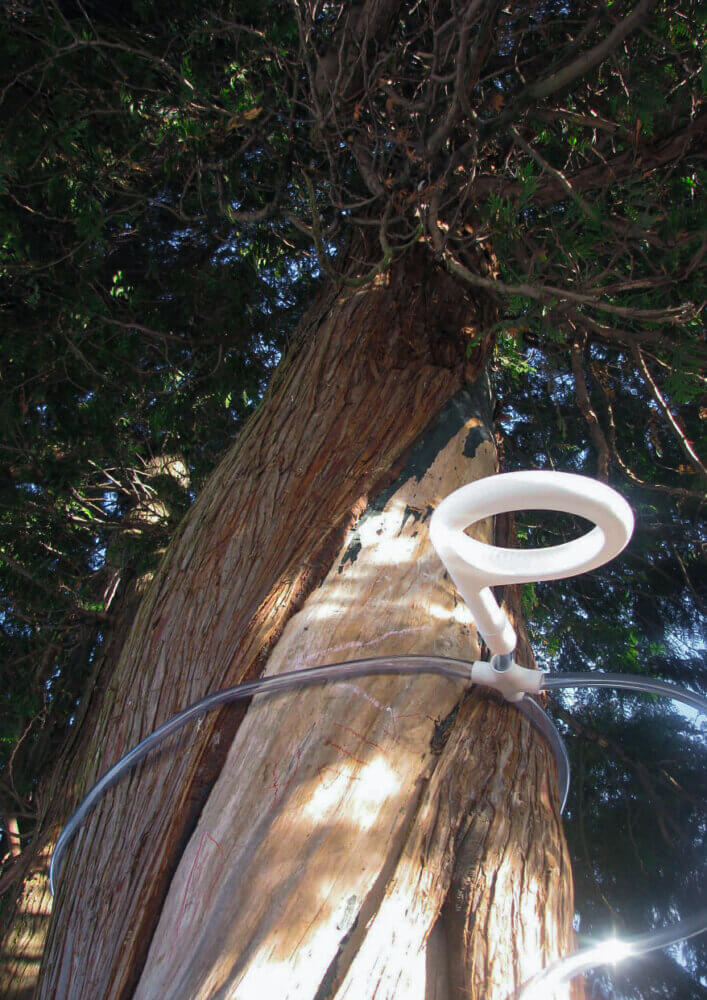 eddy
Water whirls in the open shower head until it decreases in speed and gently drops as rain.
The ingenious cross-clamp system allows the shower to be mounted on every object, tree, branch, pole, … . This system also allows regulating the amount of water. If the empty loop is tightened, the water pinched intestine. This reduces the water supply. With a slider, the garden hose is attached to the shower quickly. This button is easily assembled and can not be pulled off.
By the open shower form, the water flows free, so no calcium accumulation is possible.
The shower is also a toy in the garden, for example by washing your hands to spotting stars at night through the hole.
All parts are made by injection molding and consist of only one material, allowing easy recycling. The material used is bioplastic, which is a biodegradable plastic based on corn starch.