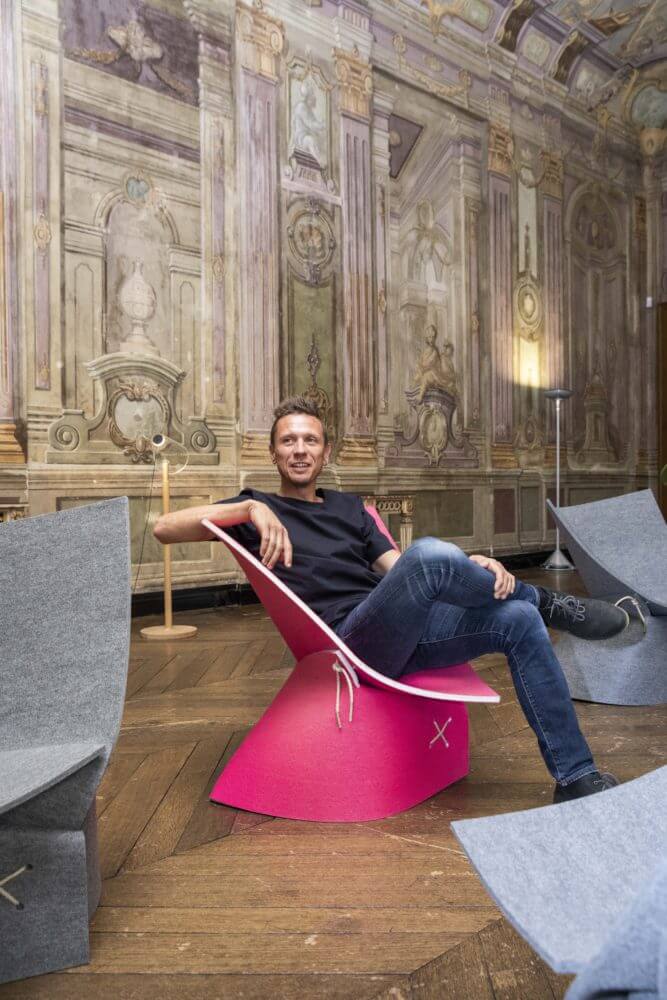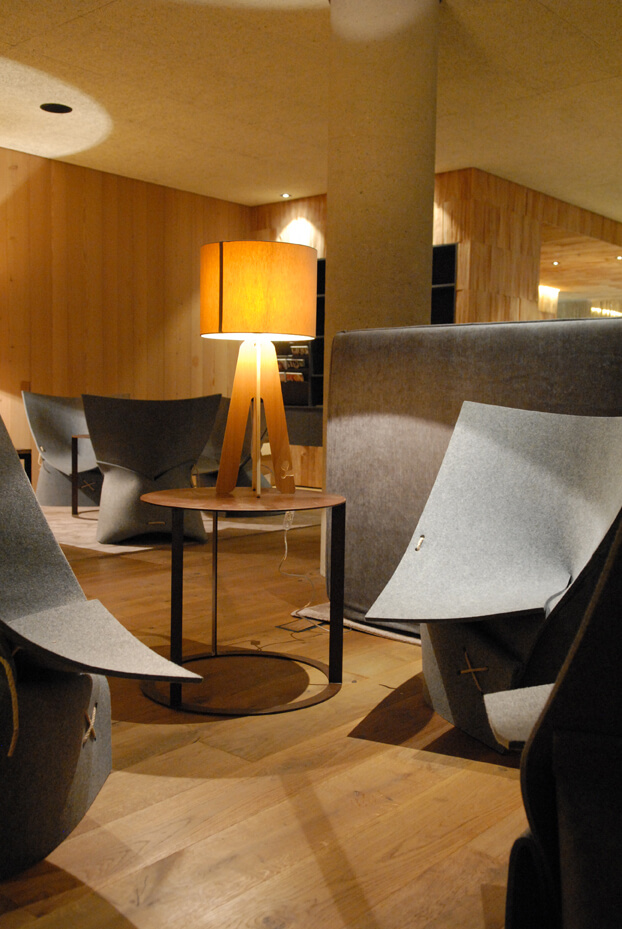 FF1
FOX & FREEZE, established in 2009, is a creative collaboration between 2 Belgian designers, James Van Vossel and Tom De Vrieze. Vos (from James Van Vossel) stands for Fox and Vrieze (from Tom De Vrieze) represents Freeze.
FF1, the outcome from this cooperation, is an indoor lounge chair made of  1 square sheet of synthetic felt. There is is not a loss of material (with the exception of the drilled holes), it's not supported with wood or metal, or other. The structure is self-supporting, the flax pulls the chair together and keep it off aesthetically. The shell and base are not separated from the leaf, but remain connected. Left of a square, the board felt twisted and turned back, like a scarf, ending in a symmetrical but also asymmetrical object.
FF1 is sent with bpost, Belgium's leading postal operator.
nomination OVAM ecodesign AWARD 2010
instagram @foxandfreeze
facebook foxandfreeze
buy here:
www.ikkoopbelgisch.be
www.wanderful.design
www.designerbox.com